Services update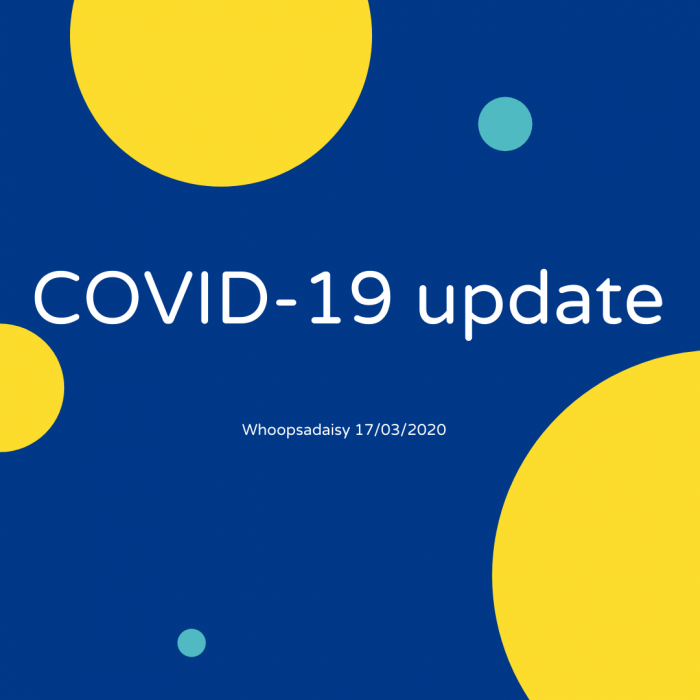 After a long deliberation and careful consideration, the board of Trustees and Management team have decided to temporarily close Whoopsadaisy services as a precautionary measure and to ensure that children, their family members and staff are kept safe.
All of our services will be closed from Tuesday 17th March until further notice, and this decision will be reviewed regularly as the situation unfolds. Sadly, this also means that our Easter holiday club will not be running this year.
We are so disappointed to be cancelling the face-to-face services for the time being. We are very much mindful of how this decision will impact on the children and families we work with; but we will make sure that the service is up and running as soon as it's safe to do so.
Meanwhile, we will be adapting the way we work and doing all we can to continue supporting vulnerable children and their families during this very difficult time.
Thank you for your understanding and your continued support; we are looking forward to the world go back to its normal routine and to be able to meet and work in person with you all.