Get in Touch With Us
Please get in touch using the form and we'll get back to you as soon as we can.
Alternatively, give us a call on
01273 554178
We're open
Tuesday – Saturday 9am-4pm
during term time, or occasionally during school holidays. If we miss you, please leave a message and we'll call you straight back.
Key Contacts
Dependent on the nature of your enquiry, please contact the following members of our team: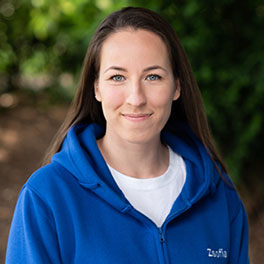 Under 5s services
Zsofia Varga
Lead Conductor
Zsofia Varga
Zsofia believes in the power of a strong and committed team and is proud to be a member of the Whoopsadaisy family. She trained at the Peto Andras Institute of Conductive Education and College for Conductor Training in Budapest. She qualified as a conductor-nursery teacher in 2011.
Zsofia has been working at Whoopsadaisy since August 2015, and has been leading sessions and supporting our holiday club programmes for children aged 1-12 over the years. Zsofia is now looking after the Under 5s services at Whoopsadaisy.
The best part of her job is welcoming and getting to know new families, and helping children achieve their potential in a warm and positive environment. In her free time Zsofia enjoys feeding people her baked goods, reading and travelling.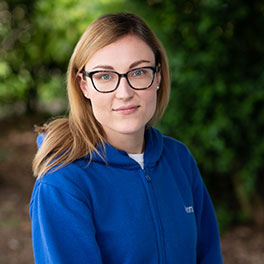 5-12s services
Nora Bajaki-Sipos
Lead Conductor & Volunteer coordinator
Nora Bajaki-Sipos
Nora is passionate about creating an accepting and equal environment wherever she goes. She graduated as a Conductor-nursery teacher at the Andras Peto Institute of Conductive Education and College for Conductor Training to become a Conductor in 2011, alongside Zsofia. She also completed a Teacher of Inclusive Education master's degree at Kodolanyi Janos University in 2015. Nora joined the Whoopsadaisy team in August 2018 and since than she has been working towards creating an inclusive community and has developed the 5-12s services as well as Whoopsadaisy's volunteer programme. In her free time she loves visiting historical places all across the country with her husband.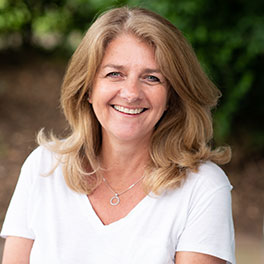 Caroline Matanle
Corporate & Community Fundraiser
Caroline Matanle
Caroline is the longest serving in-house staff member at Whoopsadaisy. Her role has gradually changed over the last 10 years and her responsibilities and tasks have evolved with the organisation. Caroline is our Corporate and Community Fundraiser and has become a familiar face across the city through her tireless work to promote Whoopsadaisy and make sure its services can keep running smoothly. When she is not at Whoopsadaisy, Caroline enjoys taking her lovely spaniel for long walks along the seafront and holidaying every year on Paxos.