Whoopsadaisy Newsletter April 2023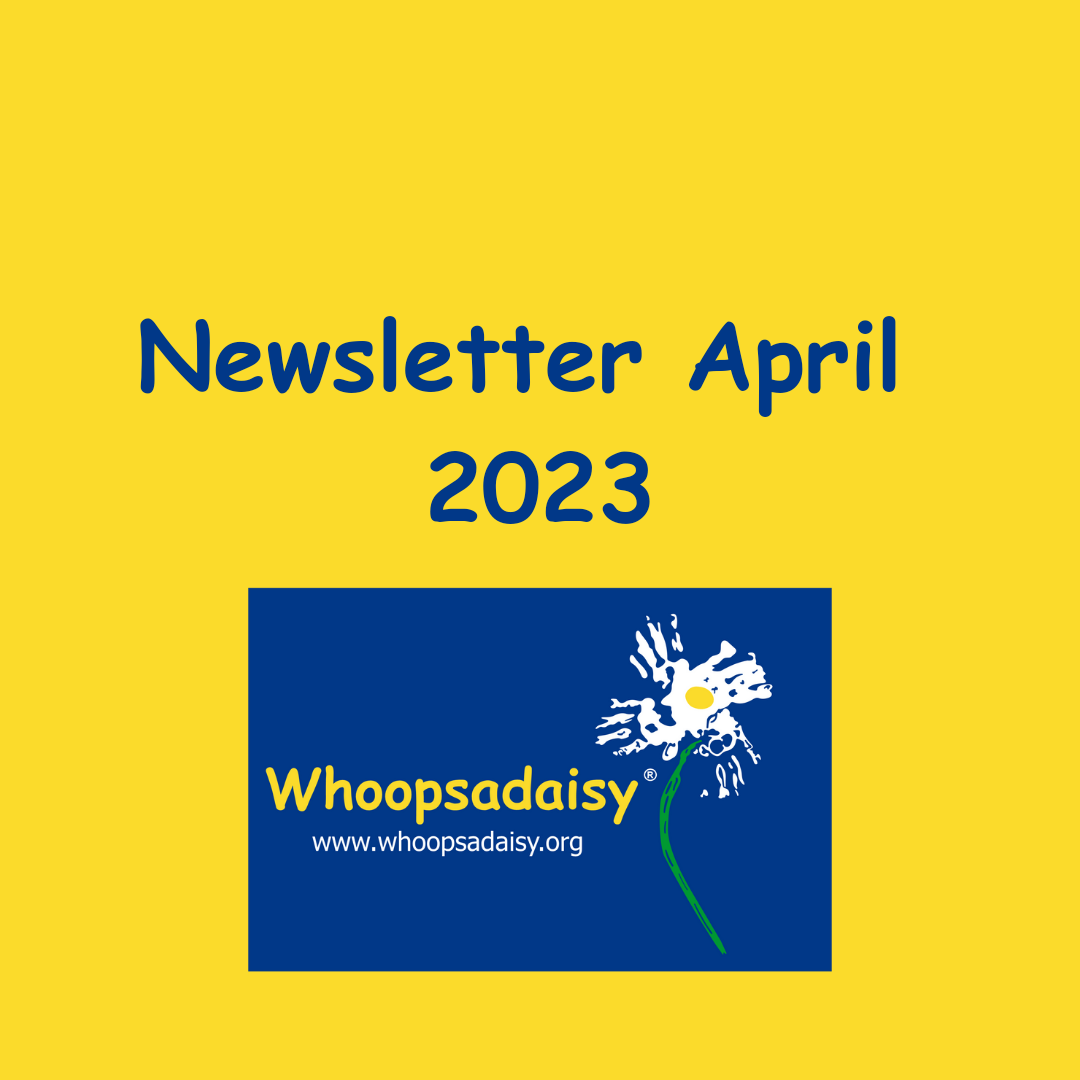 During the past few months, the children at Whoopsadaisy have been engaged in lots of fun and interesting activities as they work towards independent living. Some of the sessions were part of celebrating Cerebral Palsy month (March) and Downs Syndrome Day. The children also took time to reflect on their achievements, sharing these moments with their families and friends. In addition to this Whoopsadaisy worked in partnership with Birchwood Grove School in Burgess Hill and ran an event to raise awareness of Cerebral Palsy and Conductive Education. It was a great opportunity for us to reach out and raise awareness of the work we do to over 350 children who participated in this event.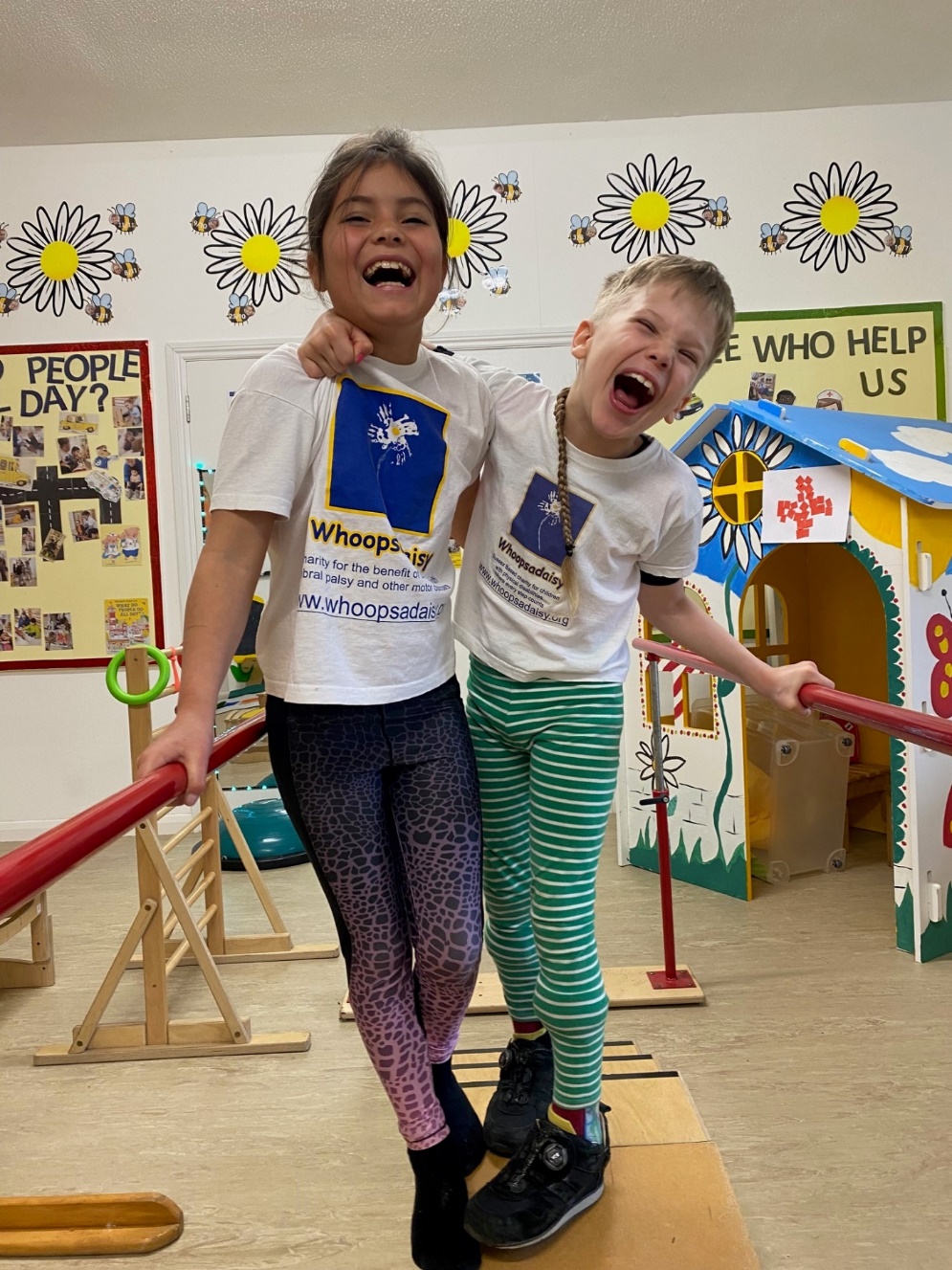 On the 1st April we were at the Brighton Marathon cheering and celebrating the amazing achievement of Chip, one of our children, and his friends who ran the Mini Mile to raise funds for Whoopsadaisy. This was a fantastic and inspiring day for us all as we witnessed Chip, attain one of his long held dreams to run the mini marathon.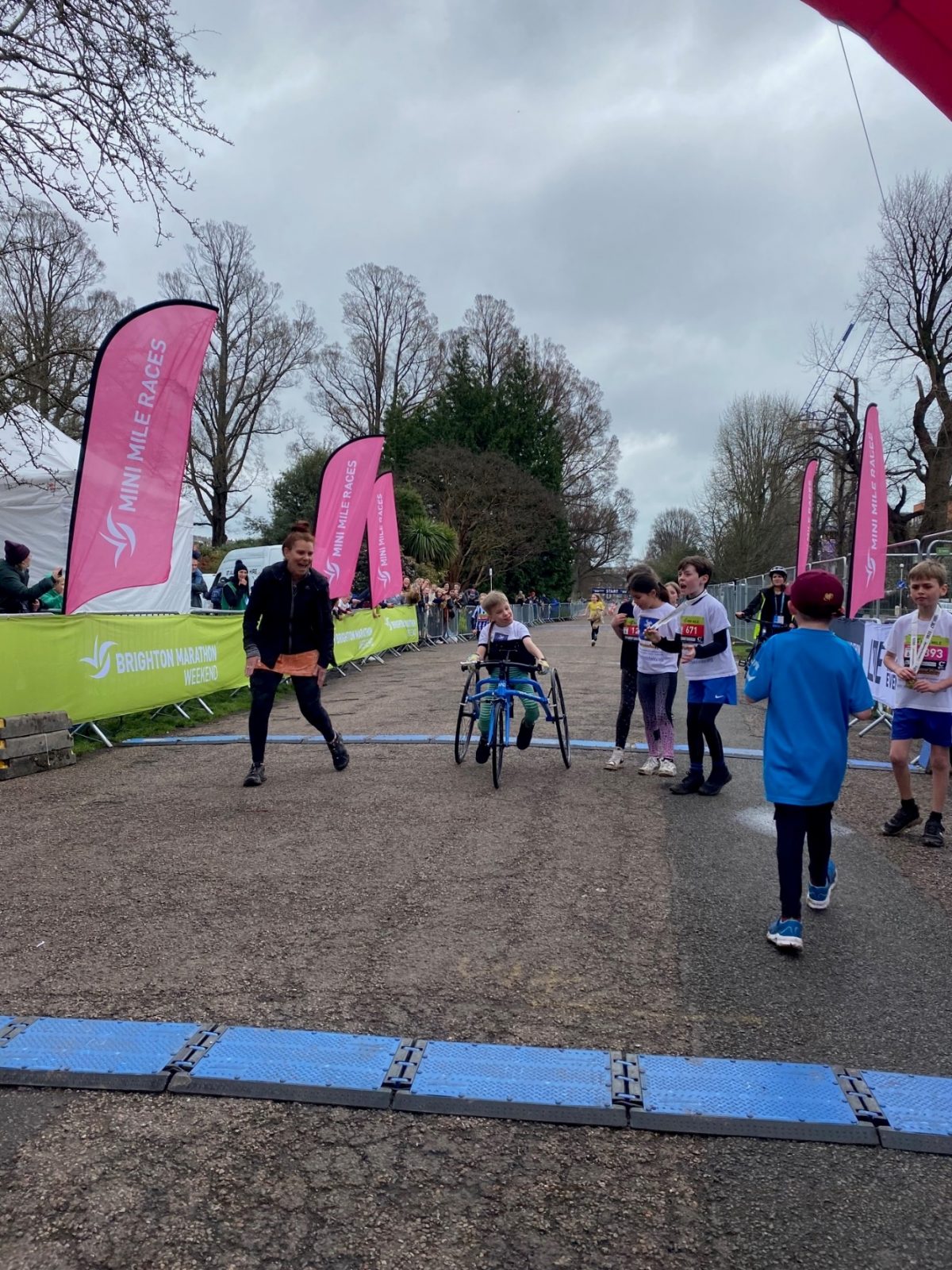 Shortly after this momentous occasion the Easter holidays were upon us and we had a host of fun filled sessions for the children to participate in. We have also been busy developing ideas and coordinating activities to set up a new programme that focuses on supporting children and young people within the 12 + age group. The young people who attended this pilot project participated in lots of art activities where they learnt new skills and produced some really beautiful artwork. We are planning to auction these pieces of art later this year – yes, they are that good!
Given the positive feedback we received from both the young people and their parents, we are even more determined now to develop this project further in a way that brings together young people, with and without disabilities to socialise, learn and build friendships.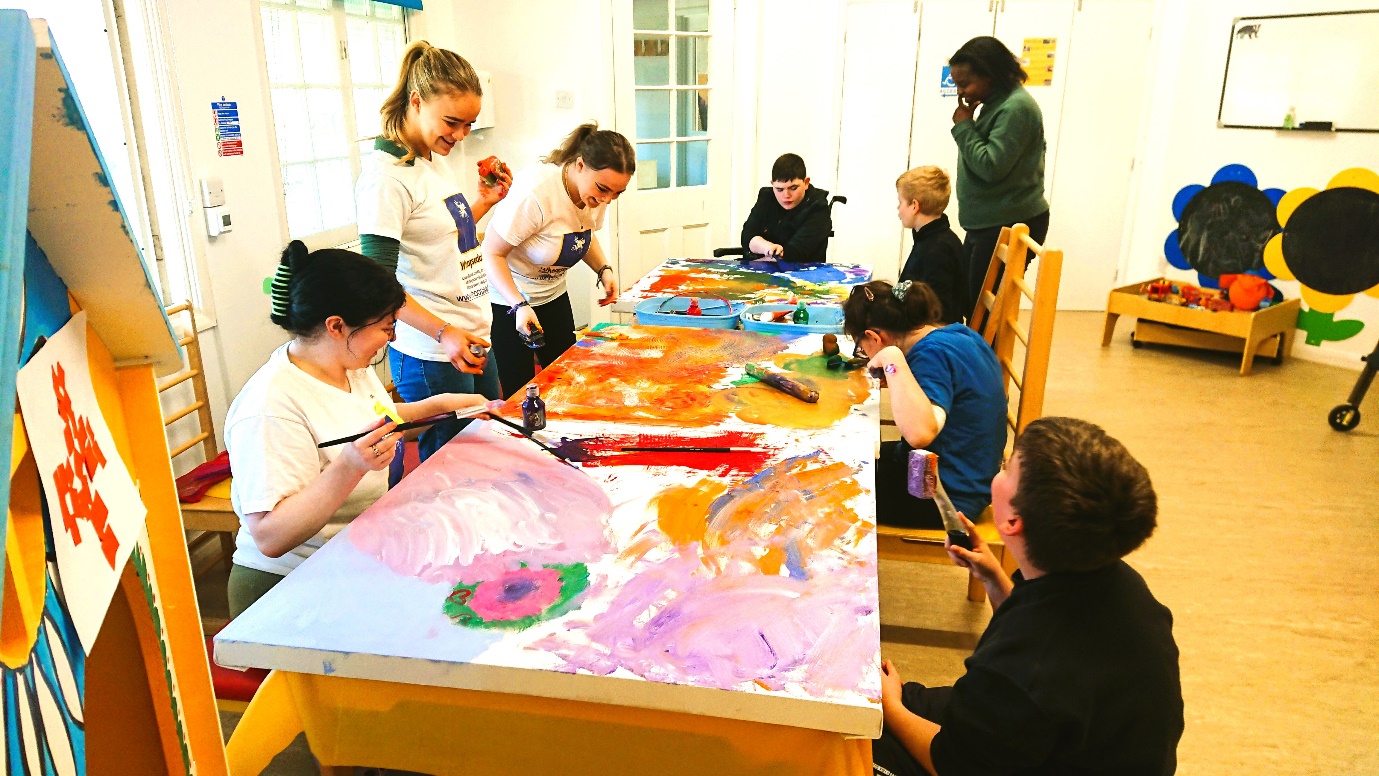 Volunteers
Our wonderful volunteers have been as busy as ever – giving their time freely because they believe passionately that children have the right to access opportunities, to be included and to have fun. Volunteers makes what we achieve possible and because of this, we are always looking for more people to join us! For more information contact us via volunteer@whoopsadaisy.org
Upcoming Events
Services
After the much-needed Easter break our children will embark on another learning adventure that will widen their understanding of the world they live in. They will learn about different cultures, taste different foods, participate in different festivals, and celebrate the differences/similarities that exist within and across our diverse communities.
Fundraising
We also have lots of exciting new ideas for fundraising which we will be trying out whilst of course continuing to run fundraising events including a Quiz Night at the Better Half pub in Hove starting at 7:30pm and a Fashion Show/Afternoon Tea in partnership with Glamlife at Hove Club, 4th Avenue. Contact Caroline@whoopsadaiy.org for more information or if you want to buy tickets. We are encouraging everyone to buy tickets or make donations for these events as it is your support that makes what we do possible so please come and join us. We have lots more fundraising events planned right through the year. Please keep updated via our social media platforms www.whoopsadaisy.org