Emma's Skydive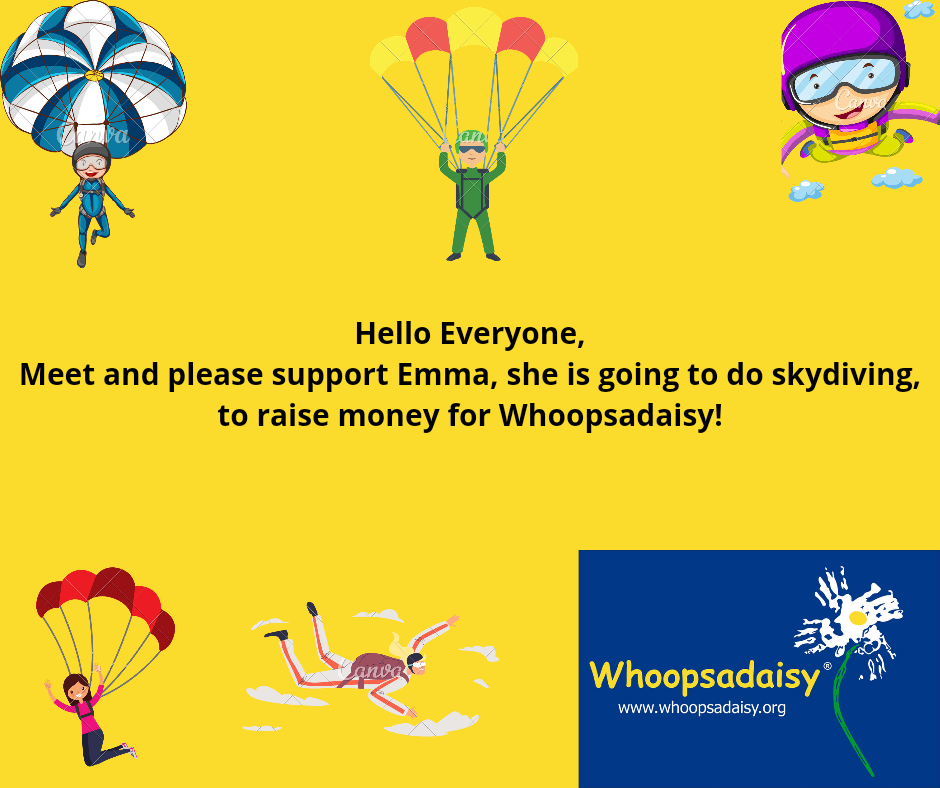 Start time
2022-10-29 09:00
Finished Time
2022-09-28 14:00
Content
We had the pleasure of meeting Emma at one of the Bingo nights that Whoopsadaisy organises quarterly. During the evening, she chatted to members of the Whoopsadaisy staff team and took an interest in the work that we do. During the conversation, we explained to Emma that we work with children with disabilities, offering free Conductive Education sessions to children with cerebral palsy or other motor disorders. Emma showed great interest in our work and we invited her to observe a session first hand. She gained further insight on how the Conductive Education approach is beneficial to children with physical disabilities and their families. 
As soon as Emma entered the building, she was struck by the variety of specialised equipment used in the session, and by the activities that children participate in.
The influence of conductive education was also emphasised, and it was evident how much effort each child needed to perform a movement correctly and how much preparation was required from the conductor to lead the session in a playful and personalised way.
 Emma was so inspired by how hard the children work and the effort it takes them to achieve goals that she immediately wanted to fundraise for Whoopsadaisy.
So, on the 29th of October, Emma is going to Headcorn in Kent to do a SKYDIVE – We think she is very brave, just like our children! –  her goal is to raise £5,000 for Whoopsadaisy which will get match funded by her organisation, making the total donation up to £10,000 and this will be an AMAZING achievement. 
So please help Emma to reach her target by donating whatever you can – THANK YOU SO MUCH!
https://www.justgiving.com/fundraising/Emma-Pannell2